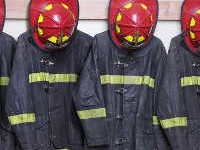 Trenton's firefighter case had received a lot of recognition as the pension board turned down James Moran's disability claim. The appeal panel's verdict turned out in Moran's favor, holding him entitled to the disability claims. The ruling not only restored faith in justice but also settled the uproar against the company where Moran was employed.
The Backdrop
In January 2010, James Moran drove his fire engine to a residence that was abandoned and combusting. Although Moran had already reached the location, he was waiting for the trucks to arrive. A few moments later, he heard someone yelling out for help. When Moran noticed the sound coming from inside the house, he ran to rescue the individual. Since the truck had not arrived and Moran had no other means of breaking the door; without wasting anytime, Moran used his body strength to break the door. Inside, he found two people calling for help. Moran immediately took them out and saved their lives. During the entire operation, Moran badly wounded his back.
As per the case brought before the court, the engines were supposed to stop the house from burning down, while the truck was to enter the burning zone in order to rescue the wounded. One year later, Moran filed for an accidental disability retirement pension claim pertaining to this incident. Unfortunately, the pension board wrongly declined Moran's application on the basis that the accident should have taken place unexpectedly, not in the course of his employment. Therefore, this incident did not fall into relevant category. As a result, James Moran was entitled to a regular disability claim worth $38,000 a year instead of $63,000 a year.
Thanks to the divine intervention of a 3-judge appeal panel's decision, Moran's case was given its due justice. The panel not only slammed the panel board's decision but also claimed that Moran couldn't make use of an ax to open the door as the truck had not arrived in time. They also appreciated Moran as he didn't think twice to save someone's life while endangering his own.